From what I can see on the picture, your bike looks good, although I can't enlarge the image. I can maybe send you a PM with my email address so you can send me a larger picture.
I just "got" myself the Female Agents movie and saw one of these policemen (the one directing traffic). He is actually a member of the police, not a Gendarme. This explains why he is wearing this cape (called a "pèlerine"), which is simply part of the winter uniform of all policemen.
Here is a policeman (Gardien de la Paix) of the Parisian Police, wearing a Modèle 1936 winter uniform:
Detail of the pèlerine: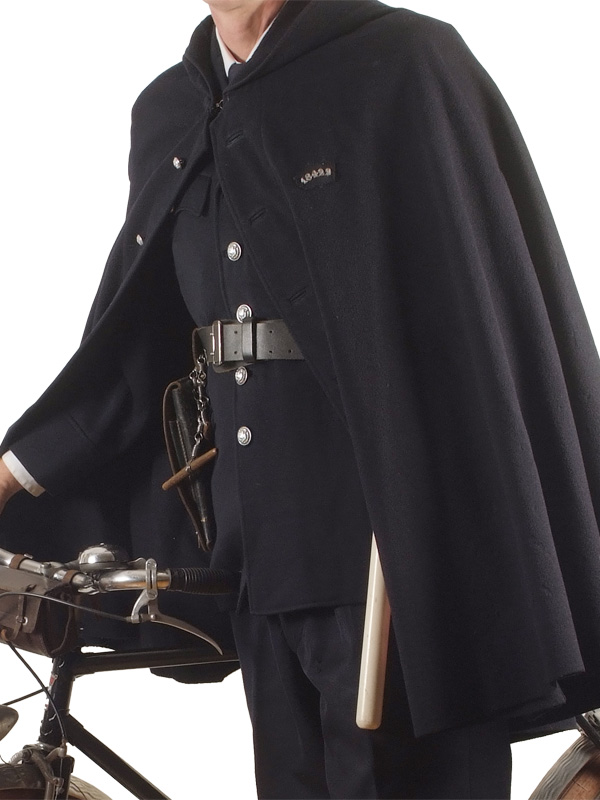 On the first pic you can notice the differences on his kepi - it has the emblem of Paris instead of the gendarme's embroidered grenade.
In the police, kepis were worn by the members of the general service. Cyclists used to wear a peak cap.
In France, the Police takes care of the main cities whereas the Gendarmerie takes care of all the rest (countryside and smaller towns).