I've never seen one for the PPS43. As it's a double stack magazine you don't really need one.
The PPSh41 loading tool for the stick mag looks like the one on the right.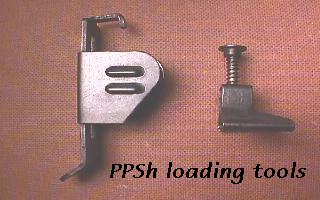 Only place I've seen them recently was a Slovenian dealer at Beltring. Happy hunting.
The two stick mags on the left are first and second wartime patterns. Slab sided ones are post war satellite production.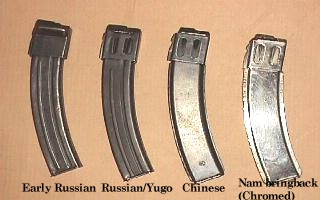 _________________
Quote:
"You may not be able to change the world, but at least you can embarrass the guilty"
Jessica Mitford
Quote:
"Memory is deceptive because it is coloured by today's events."
Albert Einstein