First an introduction. I am Matt and I go by Gulf State Guard on the 1919a4.com board. I am a US Army veteran and served in 2 conflicts. I also was an American Civil War reenactor, W1, and WW2 US Army reenactor and collector. I became interested in .30 cal series guns with a semi 1919a4, and proceeded to gather parts to build a 1917a1. At this point I have several builds/restorations in progress and I track down extant examples of 1917/1919 series Browning .30 cal machineguns to document them. I help a freind with his website on the development of the Browning machinegun over the course of its US service. The website is 1919tech.com. It is Charlie's website and he has had help from lots of collectors of Brownings as we find interesting peices and variants as well as the Rock Island Arsenal museums assistance.
Here is my NE Westinghouse 1917a1, I took 2 years to track down all the correctly marked WW1 era marked parts and correct bottom plate for a 1940 coversion to 1917a1. This set me on an early parts hunt that continues still. My second 1917a1 project is a Remington that also started life in WW1 and was converted to 17a1 in either 1940 or 1941. I am currently getting close to assembling a very early conversion gun that was a 1917 Westinghouse converted to 1919a4 in early 1939.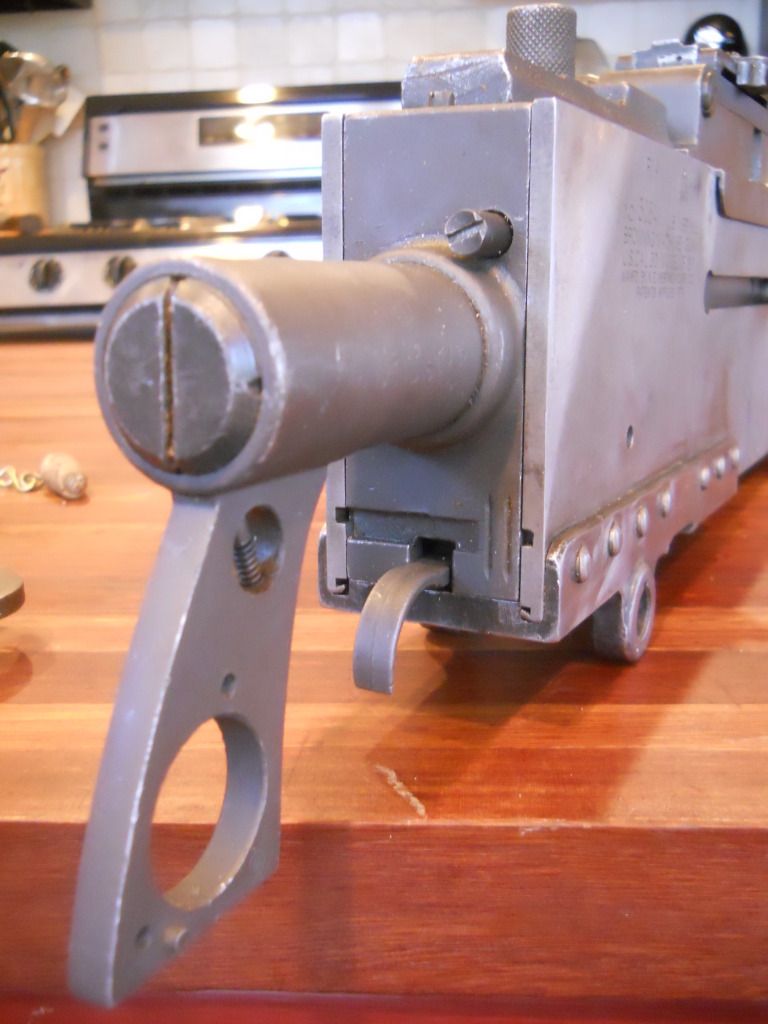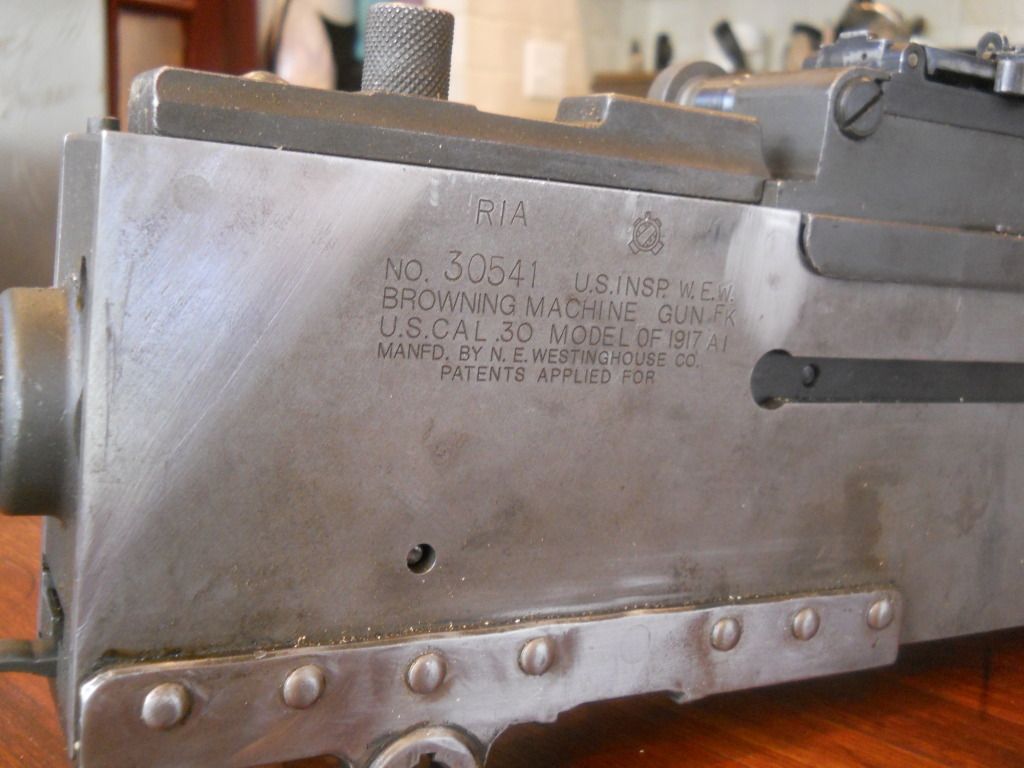 Here is the Westinghouse on display at a living history at a school with its WW1 flashhider
A pic from the workbench a little while back
A early 1943 production 1919a6 I helped a freind build.
Now to get down to business, I would love to see pictures of Ian's Remington conversion to 1919a4 if thats possible. I am in the process of restoring back to as close to 1939 configuration my Westinghouse 1919a4 and would like to see exactly what trunnion might be in Ians gun as well as when his gun was likely converted from 1917 tov1919a4. In the US the right side plates of ours are the machinegun and must be destroyed if its not a registered gun. So the European deactivated guns allow us some insights into theses guns giving us a direct tie into features present on an intact example. Otherwise we have spent countless hours digging through original drawings, then trying to find examples of each peice along the path to developing these. If anyone else would like to share pictures of their deactivated Brownings I would be happy to share the details and help date the various parts present as to when they were manufactured and what time frame of production your Browning is. Maybe we will find you own the missin link gun with a rainbow unicorn part.
Thanks, my email for a direct contact is cof2ndfla4 AT REMOVEVERIZONDOTNET remove the remove and convert the characters to email. I can also be found on the 1919a4.com board